A nonprofit is a type of organization where activities are is conducted without the intent of distributing profits to owners. While nonprofits are often used to offer charity services, they can serve a variety of purposes. Nonprofits that engage in charitable activities are generally classified under the Internal Revenue Code as "501(c)(3)" organizations. This means that they are eligible for certain state and federal tax exemptions. A 501(c)(3) organization must be operated for religious, educational, literary, scientific, or charitable purposes.
If you are thinking about establishing a nonprofit in Connecticut, it will be important that you understand the legal requirements and process for doing so. Working with an experienced attorney is strongly advised.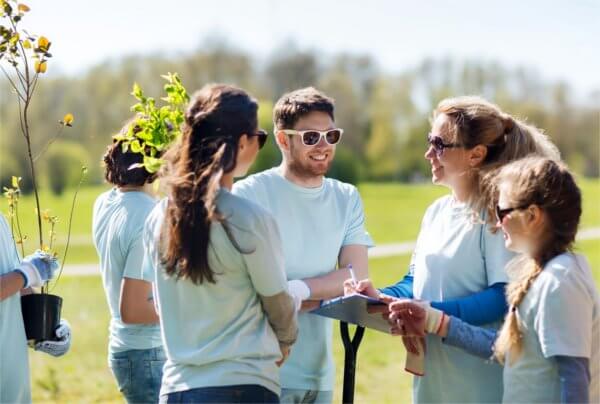 Choose a Name/Have an Address
One of the first things that you should do when forming a nonprofit organization is to choose a name for the organization. The name will be the jumping off point for all other steps in forming your nonprofit. For example, you cannot file the paperwork which officially begins the organizations existence with the Connecticut Secretary of State without a name. It is important that you conduct a thorough business search first, and check the Secretary of State's website, to ensure that there are no other existing businesses or organizations that use the same name. You must also have an address which cannot be a post office box, but may be outside of Connecticut.
Choose Members for Your Board of Directors
To create a nonprofit in Connecticut, you must have at least one incorporator (a service our firm often provides) and at least three directors to oversee the formation and operation of the nonprofit. If you have been working to establish your nonprofit for some time, you probably have a very good idea of who will sit on your board. If you are unsure of who would be a good fit, your attorney can help to understand what you should look for in a member of a board of directors for a nonprofit.
File a Certificate of Incorporation
Once your nonprofit is ready to go, you will need to file a certificate of incorporation with the Connecticut Secretary of State. Although there are forms for this purpose on the Secretary of State's website, those forms seem deceptively simple. This is a legally intensive document that can be difficult to navigate, and must be completed correctly. The certificate of incorporation must include:
A statement explaining the purpose of your nonprofit (this statement must meet requirements set forth by the Internal Revenue Service);
A statement that the organization will be organized and operated only for exempt purposes (this statement must meet IRS requirements);
A provision stating that upon the dissolution of your nonprofit organization, assets will be distributed to another nonprofit.
It is also a good idea to include a statement that that your nonprofit will not engage political activity prohibited by the Internal Revenue Code.
The filing fee is $50. However, with copy and expedite fees, the fees to the Secretary of State are generally around $200.
Draft Bylaws
You may think you should draft bylaws before filing your certificate of incorporation or speaking to an attorney. Do not do this! It will take much more time for your attorney to unravel by laws drafted by a nonprofessional than it will for the attorney to adapt his or her own form to your needs. The bylaws must outline procedures, rules, and operations for your organization and must be consistent with state CT and federal laws.
Apply for Federal Tax Exempt Status
As stated above, 501(c)(3) nonprofit organizations are eligible for certain federal and state tax exemptions. To be classified as a 501(c)(3), your organization must apply for and receive a "determination letter" from the IRS. Depending on your organization's size and expected gross revenue, you must file either a Form 1023EZ or a Form 1023. The Form 1023 is a very complicated document. Completing it correctly requires attention to detail and knowledge of IRS rules and regulations. Unlike other states, no application is necessary to benefit from Connecticut income taxes once an organization has a determination letter form the IRS. But, you should never neglect to report and pay other taxes to which your organization might be subject, such as certain employment taxes and sales tax.
Register with the CT Attorney General and Office of Consumer Protection
Before you will be allowed to engage in certain fundraising activites, your organization must be jointly registered with the Connecticut Office of the Attorney General and the Office of Consumer Protection or qualify for an exemption. An attorney can guide you through this process.
Contact Our Experienced Nonprofit Attorneys Today
If you are thinking about forming a nonprofit, working with an attorney helps you to protect your best interests and give your nonprofit the best chances of success. To work with a Connecticut attorney who has experience in nonprofit law and the establishment of 501(c)(3) organizations, and who recognizes that nonprofits are operating on a budget and therefore offers low-cost legal options, contact the law firm of StangerLaw LLC today. You can reach us for a free 15 minute phone consultation by calling us directly, or by sending us a brief message about your legal needs. We hope to hear from you soon.